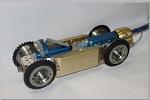 Control unit Cable winch Crawler
Applications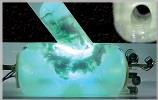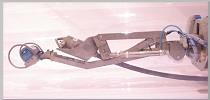 Cutter application UV-LED application Camera Hopper-unit
The refitting of the C120E - rehabilitation robot for the single work steps does always only take a couple of minutes. All of the applications on the robot can be easily took off and installed again.
The perfect sewer rehabilitation requires a flawless coordination of the rehabilitation robot, the applications, the work steps and the rehabilitation-method.
The TopHat-system offers this benefit. You do always get the rehabilitation equipment and materials from one source - the Austrian high-techfactory Cosmic Engineering GmbH whose products are patented pan-European and/or worldwide.